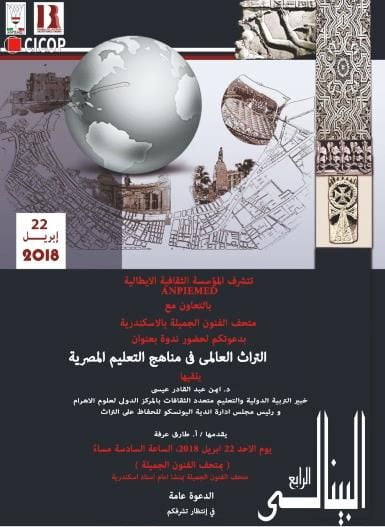 The human heritage represents a bridge between civilizations, a memory for peoples' identity and a common legacy for all humanity. This heritage is endangered due to several factors: natural disasters, wars, poverty, pollution, ignorance and lack of interest and appreciation. Thus, the international society must cooperate to protect this heritage not for certain nations specifically but for all humanity.
The international campaign for saving Nubian monuments called for by UNESCO at the end of 50s led to raising awareness of the international society so as to participate in preserving world heritage (WH), and paved the way to prepare a draft convention for protecting this heritage. The convention was adopted at the 17th General conference of UNESCO held in November 1972.This convention Considers "that parts of the cultural or natural heritage are of outstanding interest and therefore need to be preserved as part of the world heritage of mankind as a whole."
Due to the important role played by education in raising awareness of the issue of preserving heritage, this convention , in Article 27 , urged member states to "endeavor by all appropriate means, and in particular by educational and information programs, to strengthen appreciation and respect by their peoples of the cultural and natural heritage defined". Responding to this Article UNESCO called in 1994 for a special project: "Youth participation in preserving and enhancing World heritage"    
UNESCO Clubs of Heritage (The partner) is a civic initiative in Cairo founded by Dr. Ayman Abed Elkader to conserve and maintain the Islamic Cairo heritage especially handicraft arts, architecture, and Islamic designs.  And they aim to integrate Egyptian and international heritage into Egyptian school education .